Buying your first home is an exciting time. This is a big step in anyone's life and you want to make sure you do not go about it in the wrong way or rush into any major decisions. Take a little bit of time to do proper research and some soul searching to find out exactly what it is you want out of your first home.

Is the location of utmost importance to you, or is the layout the main issue? Can you afford the monthly fees that are associated with a condo or would you prefer to pay rent and bills only living in a loft? What budget are you working with, and can you afford to go higher than that if you really fall in love with the homes that are out of your price range? These are all questions that can be answered by no one other than yourself, so make sure you figure out all that you desire in your first home before you begin looking at properties.

There are many things to consider when buying a condo. You may want to ask the current owners in the complex what they like or dislike about the complex. For instance, you could find out how good the sound proofing is, and what the noise level is like day to day. End units and top floor units generally sell for more money when sound is an issue. Also consider the specific location of your potential new unit in the complex as a whole. Is it situated right next to the pool or electrical room? Look for units that are not adversely affected by its location in the building when shopping for your condo.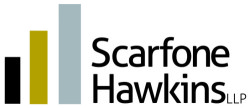 Sponsor
Keep in mind all of the extra costs that come along with the purchase of a condo. You will have to pay your regular monthly bills (mortgage payments, telephone and cable bills and the like) as well as condo maintenance fees to take care of common areas and any scheduled (or emergency) repairs and maintenance. Be sure to work in collaboration with a Canadian mortgage broker to find out if there are any hidden costs, as these fees differ between condominiums.
Preparing yourself with questions is always a god idea, and speaking to the condo or loft building managers is a great way to find the answers. Asking them everything from what the water pressure is like to what amenities are close-by will make your search much easier and save you tons of time in research.

Buying a unit in a new condo or loft building is a great way to start fresh and ensure that there is no water damage or other such issues left by the previous tenants. Find out how many units are sold in the new building to see if there will be a unit for you. Don't be one of the very first buyers, since a lack of tenancy might indicate that there is some problem with the condo or loft itself, or with the management.

Buying a condo or loft is a great way to start your lifetime of home ownership, and with the many lofts and condos available in Toronto, as well as many other cities in North America, you are sure to find the building (and location) of your dreams!